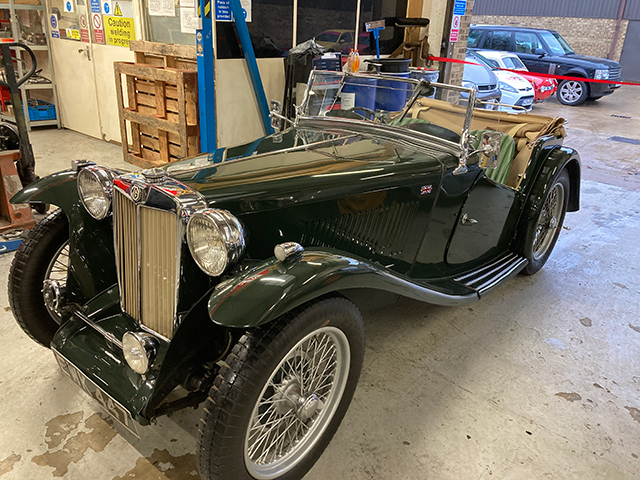 The car Jeff and Chris will drive in the 2023 Flying Scotsman Rally is a green 1939 MG TB. This car, despite the color difference, is virtually identical to Tim and Jim's 1949 red version. Driving similar cars allows the team to have more of the team experience they enjoy. They are in the same class, will have similar start times, and the guys should see each other on the roads way more frequently than driving vastly different cars as they did in the Lima to Cape Horn Rally in the Fall of 2022. Sharing spare parts is an added bonus, though that is less an issue on short rallies such as the Flying Scotsman.

Jeff did drive this car around Oxfordshire in January, far enough to enjoy the peppy acceleration, responsive steering, and sporty ride.


This will be Tim and Jim's Flying Scotsman car. It is a 1949 MG TC, but is classified as a "pre-war" car since it is built on the same chassis as the other MGs - including the 1939 green car to be driven by Jeff and Chris.

Other than Simon Ayris at RPS in the UK, our team hasn't even seen this car yet! It is getting the full rally prep service now, and will be ready on April 10th when the guys will meet it in England.