The 9th Flying Scotsman Rally
Slaley Hall to Gleneagles
Friday March 31st - Sunday April 2nd 2017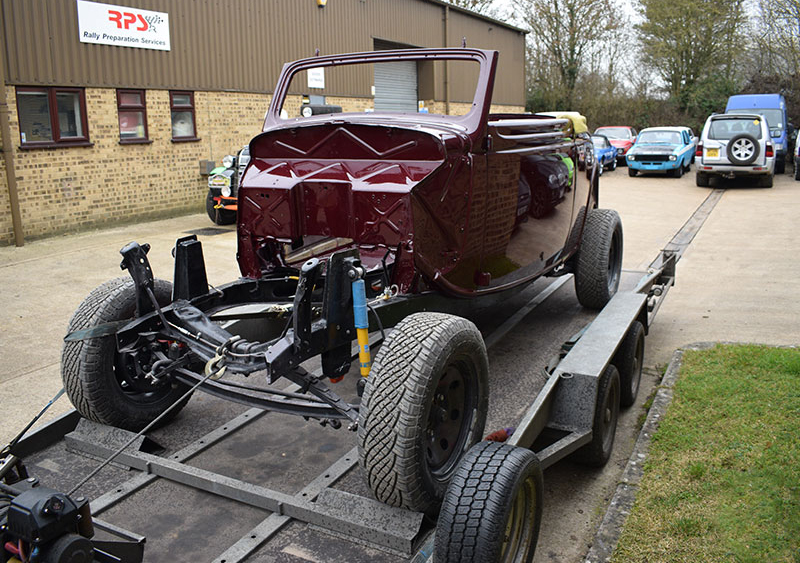 Almost six months since the Alpine Trial, the Bodacious Racing teams are back in the driver seats again, heading across the ocean for the quintessential Flying Scotsman Rally. This three-day Vintageant car rally is set in the magnificent countryside of Northern England and Scotland.

Our first team, Tim Eades and Jack Baldwin, will be driving the 1938 - Chevrolet Fangio Coupe, assigned number 97. With general maintenance and tune up, the RPS team prepared this car without any major modifications.

In their second Flying Scotsman appearance, Jeff Urbina and Chris Pike will be driving the 1936 - Ford Cabriolet. After the Alpine trial, the Ford went to RPS for further improvements. Fuel tanks were optimized, a new dash with cleaner layout and a new paint job (down east red with black fenders), which will certainly turn some heads. It also has a new canvas top, lightweight trunk lid, lightweight roll cage and lastly, improved brakes. The guys are off to the Flying Scotsman to further test this beauty. RPS has done a great job "again" on limited time. Jeff and Chris will be racing under number 76.